Emmy Griffiths

This Morning fans were surprised when they heard the Hollywood A-lister swear on the breakfast show

Jennifer Aniston accidentally let slip a swear word during an appearance on This Morning! While chatting about her upcoming movie Murder Mystery 2 alongside her co-star Adam Sandler, she said the watershed word while joking that they can edit it out later, despite it being live. Oops!
Check out the hilarious moment where Jennifer is being interviewed– but be warned that the clip includes swearing!
WATCH: Jennifer lets a swear word slip during breakfast TV appearance
Viewers were quick to discuss the mishap on Twitter, with one writing: "Jennifer Aniston saying [expletive] & giggles then saying you can bleep that out. No hun, it's live," while another person added: "[Expletive] and Giggles! was the best part of the interview! Love Jennifer Aniston and Adam Sandler together. They are brilliant!" A third person observed: "Jennifer Aniston swearing on live daytime TV hahaha."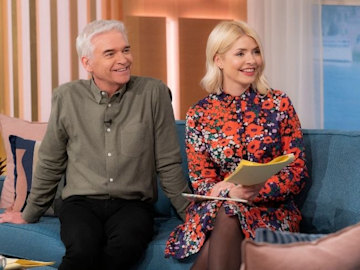 Phillip apologised on behalf of Jennifer for the mishap
Jennifer and Adam's upcoming movie is the sequel to the hugely popular 2019 film – but what can we expect from the next installment? The synopsis reads: "Now full-time detectives struggling to get their private eye agency off the ground, Nick and Audrey Spitz find themselves at the centre of an international abduction when their friend the Maharaja is kidnapped at his own lavish wedding."
MORE: This Kylie Jenner & Jennifer Aniston-approved pimple lotion has over 23k 5-star ratings on Amazon
MORE: Jennifer Aniston rocks tiny pyjama shorts to share 'punishing' health woe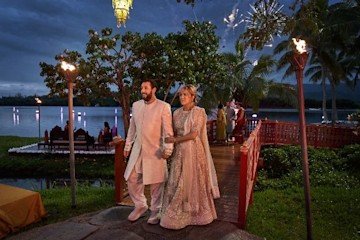 Adam and Jennifer are starring in Murder Mystery 2 
The film is set to be released on 31 March, and is coming at a very busy time for Jennifer, who recently celebrated her best friend Corteney Cox as she received a star on the Hollywood Walk of Fame. At the time, she posted on Instagram: "Very proud of our girl @courteneycoxofficial today.
"I love these women with literally every ounce of my heart and soul @lisakudrow and I were on a cloud being able to celebrate her and her incredible achievements."
Like this story? Sign up to our What to Watch newsletter and get the heads-up on the shows and films everyone's talking about.